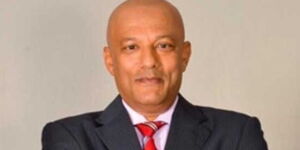 Twalib Mbarak is the CEO of the Ethics and Anti Corruption Commission since January 2019. 
Born in Kilifi, Mbarak served as a platoon commander of Kenya Rifles from 1985 to 1988 and security officer (military protective security) from 1987 to 1991, before taking up a one-year job on a UN military observer mission for Western Sahara referendum.
Between 1993 and 1996, he served as a personal assistant to the director of Military Intelligence before moving on to the Horn of Africa Military Intelligence Corps. Mbarak joined the National Security Intelligence Service as the Head of Research and Analysis external division in 1990.
At NIS, he also served as Head of Protective Security, Head of Security Analysis and Production Division and Principal Officer, as well as head of NIS academy research and development department.
The EACC boss is credited with training and mentoring some of the top spies in the country.
He left the NIS in 2006 and joined EACC's precursor — the Kenya Anti-Corruption Commission — as principal officer in the Undercover Investigations Unit where he served until 2010.
After leaving the anticorruption commission, Mbarak joined power generating firm Kengen in 2012 as Security and Integrity Manager.
In 2020, he teamed up with Director of Public Prosecutions Noordin Haji to donate Ksh2 billion as part of efforts to beef up the Covid-19 emergency fund.
EACC was also involved in the audit of funds used by the national and county governments to mitigate the spread and effects of Covid-19. 
Under Mbarak, EACC and Office of the Director of Public Prosecutions successfully investigated and prosecuted high profile individuals and recovered unexplained assets worth Ksh 25 billion in the last one year.
The anti-corruption commission is probing governors and senior government officials who are suspected to be involved in the loss of public funds.