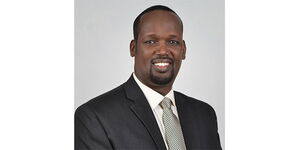 Governor Ali Roba is the first governor of Mandera County after being elected in 2013 on a United Republic Party ticket. He was re-elected for another five-year term in 2017.
He graduated with a Bachelor of Commerce degree at the University of Nairobi. He also studied at Delta Qualiflight School of Aviation in Fort Worth, Texas.
Governor Roba is a pilot with an Airline Transport Pilot License (ATPL), an instructor and an examiner. He worked as an Operations Coordinator of Airkenya Express where he played a major role in restructuring the flight operations department and enhancing the efficiency of operational control functions within the aviation industry.
The governor has ramped up the education sector with reforms and advocating for the Teachers Service Commission to deploy more teachers in the area.
Chairing the Frontier Counties Development Council (FCDC), he called for equitable distribution of funds on the proposed third-generation revenue sharing formula to marginalized counties.
Roba intensified food distribution to various parts of the county to mitigate the effects of Covid-19 and floods for instance in January 2021, he disbursed Ksh 110 million funds to beneficiaries to support poor and vulnerable residents.
Further, in a bid to maintain peace within the county and the Kenya-Somalia border due to frequent Al Shabaab attacks, Roba has held peace talks with various elders as well as championed the deployment of more security forces.