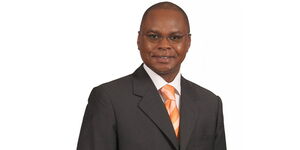 Amason Kingi is the first and current governor of Kilifi County. He was elected to office in 2013 and successfully defended his seat in 2017 via the ODM ticket. 
Prior to his election as a governor, he was the Minister for Fisheries Development between 2010 to March 2013. He has also served as the Minister for the East African community between 2008 and 2010. 
Kingi is also a former MP for Magarini constituency, from 2003-2013. He holds a Degree in Law from the University of Nairobi
Kingi has emerged as one of the main Coastal area leaders and is seeking to impose himself as the region's kingpin when his term ends in 2022. He is also a proponent of the Building Bridges Initiative. 
The former MP said that BBI has factored in economic activities such as pastoralism and Blue Economy, which straddles Mombasa, Lamu, Kwale and Kilifi counties. The Blue Economy is a concept that encourages states and its citizens to exploit marine resources. Kenya has a 142,400-square-kilometre Exclusive Economic Zone (EEZ) in the Indian Ocean.
The governor, in 2020, added that he would also lead the formation of a Coastal party that would unite the residents and politicians alike. 
In April 2020, he approved setting up of Ksh 844 million emergency fund to fight Covid-19 in Kilifi County. He said the funds raised towards the County Emergency Covid-19 Social Relief Program would be mobilised from both the county government and private sector.