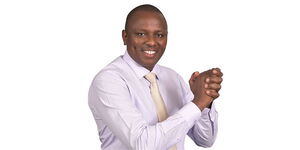 Ichungwa was first elected as the Kikuyu MP under the TNA party ticket in 2013. He retained his seat in August 2017 under the Jubilee party, becoming the only MP elected unopposed in the 12th parliament.
The MP is a staunch supporter of Deputy President William Ruto and a member of the Tanga Tanga faction. He has on numerous occasions come to the defense of the DP.
In June 2020, Ichungwa was among 16 MPs dismissed from powerful parliamentary committees. From the lucrative Budget and Appropriations Committee, Ichungwa was moved to the Member Service Committee, previously known as the catering committee.
In an interview on a local TV station in August 2020, Ichungwa indicated that his political career had been inspired by media personality Caroline Mutoko during her days on the morning radio show.
"Mutoko asked the youth to stop whinning in bars and restaurants, crying how bad the country is, do something about. So, I took up the challenge and I said I will do something about it. I decided to run against Paul Muite in 2007 and that's how my journey begun."
Ichungwa is a graduate of the University of Nairobi where he studied economics.