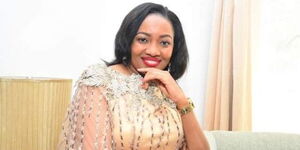 Susan Kihika is the Senator for Nakuru County serving her first term following her election in 2017.
Kihika is also the president of the Inter-Parliamentary Union Bureau of Women Parliamentarians.
The Senator was born in 1974 to the late Nakuru veteran Politician Dickson Kihika Kimani, the only Kenyan to ever get elected as MP of three different constituencies (Nakuru North, Laikipia West and Molo) between the 1970 and 1990.
She attended Bishop Gatimu Ngandu Girls in Nyeri County before travelling to the USA in 1993 for further studies. She holds a Degree in Political Science and Government from the University of North Texas in Denton, Texas, USA. She also holds a Jurist Doctorate Law Degree from the Southern Methodist University in Dallas, Texas, USA.
After graduating with a law degree she was admitted to the Texas State Bar. She was later employed by the US government as a prosecutor for the state of Texas at the Dallas County District Attorney's Office.
In 2020 Kihika lobbied for the Reproductive Health Bill to benefit the girl child that was however rejected by The Senate. 
Apart from the provision of termination of pregnancy, the bill has other numerous provisions for reproductive health, including family planning, assisted reproduction and safe motherhood.