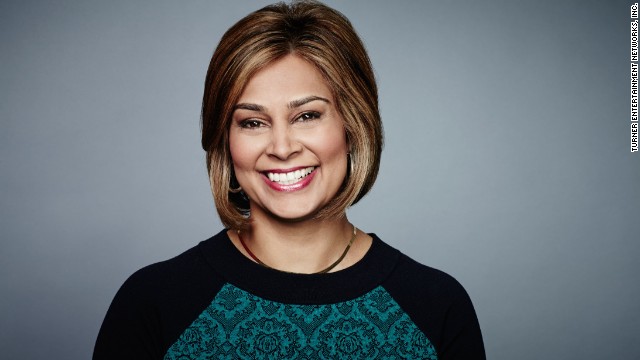 Zain
Verjee
Zain Verjee is a journalist who was born and raised in Kenya. Verjee now runs her own Africa focused production company.
She spent 14 years at CNN as an anchor and correspondent, living in Atlanta, Washington DC and London.
Prior to leaving CNN in April 2014, Verjee was the anchor of CNN International's European daytime program "World One".
She worked as a newsreader for The Situation Room, as a State Department correspondent, and as a co-anchor of CNN International's Your World Today with Jim Clancy.
Verjee joined CNN in 2000, prior to which she was a newsreader on Kenya Television Network (KTN), Nairobi and as a radio DJ for 98.4 Capital FM.
She has covered major world events such as the September 11 attacks, the War in Iraq, the War in Afghanistan, the conflict in the Middle East, the trial of former Yugoslav leader Slobodan Milošević, the post-election violence in Kenya in 2008, the Westgate Mall terror Attack in Kenya in 2013.
As the State Department Correspondent covering Condoleezza Rice, Verjee traveled the world covering US foreign policy. Among her many trips, she covered the historic trip Rice took to Libya and eventually was a lead reporter covering the fall of Moammar Gadhafi.
She also reported on African feature stories for the weekly program "Inside Africa", which offers an in-depth look into lifestyle on the continent.
Some key people Zain has interviewed include: Condoleezza Rice, Robin Wright, Laura Bush, Uhuru Kenyatta, President John Dramani Mahama, Kofi Annan, Mahathir Mohamad, Graca Machel, Tony Blair, Cherie Blair, Angelina Jolie, and Lenny Kravitz.
In July 2006, she reported from the Korean DMZ, winning an award for the coverage. In September 2006, she conducted an exclusive interview with former Iranian president Mohammed Khatami on his first visit to Chicago.
In November 2014, Zain announced she was leaving CNN after 14 years to create her own media production company.
Zain Verjee Group is based in New York and Nairobi with a focus on African businesses and lifestyle stories.