Kenya Film and Classification Board (KFCB) Ezekiel Mutua on Sunday shifted his focus on Citizen TV Host Joey Muthengi over what he termed as ridicule during a live show.

During Friday's live show, Ms Muthengi sent a shout out to the KFCB boss after he previously warned the television network of promoting immorality among the youth with their show. 

"There is someone who I just found out is a big fan of the show. I didn't know he watches the show and let us all welcome him- Ezekiel Mutua," she stated.

Here is the video courtesy of Citizen TV:

[video:
]
Through his social media account, Kenya's moral police told the 10 Over 10 host to stop with her aggressions against him after a shout out that he believed was meant to mock him.
He wrote: "Joey Muthengi utaacha uchokozi (which loosely translates to: Joey Muthengi stop with your aggressions against me.)
"Am not against guys having fun. I am against immoral and obscene programs. Last Friday's show was ok, but most of the other episodes crossed the line. All we want is responsible programs that promote talent but also adhere to ethical standards."
Mr Mutua went further to state that other entertainment shows were successful without exhibiting obscenity in their productions. 
"Larry Madowo ran The Trend on NTV for years and helped to grow many artists but his shows were not obscene like 10/10. Mzazi Willy Tuva has promoted many artists with his show on Citizen TV and radio and his shows are not obscene.
"Content does not have to be obscene to sell, and parading young boys and girls behaving badly on TV is not entertainment. 10/10 is a disco on TV. Airing prurient and overt porno-like stuff in the name of entertainment is unacceptable.
[caption caption="File image of Kenya Film and Classification Board (KFCB) Ezekiel Mutua"]
[/caption]
"As much as the program is aired after the watershed period, I disapprove Citizen TV's greed to use young boys and girls to twerk and gyrate their torsos to improve its ratings. What the kids do publicly is a preserve of strip clubs. You should tone down the content," he conveyed.
He further stated that Citizen TV is wrong in promoting immorality in the name of entertainment and was testing the patience of the regulator.
"They have refused to apply the 40-60% local content to promote local talent and are only misusing our kids to popularize their wicked programs. And they are daring the regulator and the Government.
"The irresponsible show hosts promoting this kind of deviance are misleading our youth. Keep giving us more evidence. You will soon know that there is a law called Film and Stage Plays Act, Cap 222. And it will bite," he warned.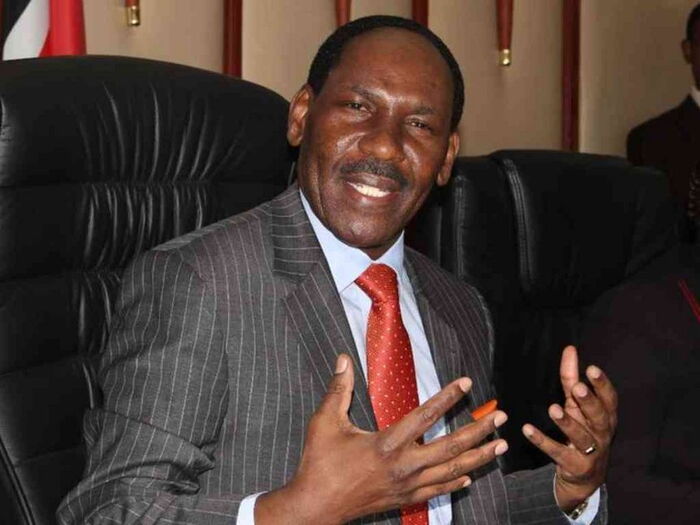 it's a wrap

22 January 2022 - 7:07 pm

earthquake

22 January 2022 - 5:43 pm

Confusion

22 January 2022 - 4:35 pm

at large

22 January 2022 - 3:27 pm

fresh demands

22 January 2022 - 2:42 pm

Just for You

22 January 2022 - 1:38 pm

Politricks

22 January 2022 - 1:50 pm

Road Crash

22 January 2022 - 1:27 pm

coming clean

22 January 2022 - 12:28 pm

Explained

22 January 2022 - 11:10 am

coming back

22 January 2022 - 11:04 am

bow out

22 January 2022 - 10:16 am