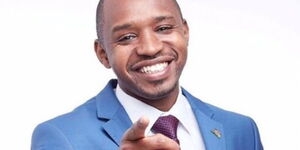 Boniface Mwangi is a Kenyan photojournalist, politician and activist involved in social-political activism. He is known for his images of the post-election violence that hit Kenya in 2007–2008. In 2012 Boniface founded PAWA254, a hub for creatives in Kenya, where journalists, artists and activists find innovative ways of achieving social change. He is also the Ukweli Party Leader.
At 34, he has been a guest of the state on many occasions for championing justice and calling out powerful leaders for their wanton corruption and blatant violation of human rights. This has earned him friends and foes alike. His commitment to promoting social change has also come at a heavy price. As a husband and father, his wife and children have endured hostilities from different quarters. The escalation of these hostilities has seen him being threatened with harm and/or death by powerful forces in government.
Like many Kenyans with a challenging upbringing, where basic needs were not always met, Boniface Mwangi is all too familiar with the struggles of the ordinary Kenyan. He has worked as a bus-park sweeper, house-boy and hawker. He even served time in Approved School.
He has twice won the CNN Multichoice Africa Photojournalist of the Year Award and is the youngest Prince Claus Laureate. New African Magazine named him one of the 100 Most Influential Africans of 2014 and 2016 and he is also a senior TED Fellow. Time magazine recognized him as a Next Generation Leader in 2015 and he was selected as Kenya's Top 40 under 40 men in 2016.