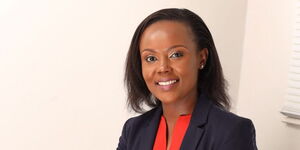 Catherine Muraga currently serves as the managing director of the Microsoft Africa Development Center, Nairobi.
She describes herself as a leader who is passionate about applying technology to impact lives positively.
Catherine assumed the role in 2022 and has been tasked with nurturing local innovations.
Muraga has helped the Microsoft Development Centre grow in the past few months that she has been in office. It currently has over 450 permanent workers, working in areas such as machine learning, software engineering, market research, data science and infrastructure.
Muraga, who has over 15 years experience in the Information Technology (IT) sector, has also worked in the Aviation and Manufacturing industries.
Apart from holding a bachelor's degree in Science from the African Nazarene University, Muraga also studied a business-related course at the Columbia Business School