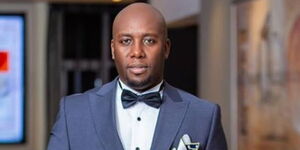 Okari is the Special Projects Editor at Nation Media Group. He also serves as the media house's senior investigative and crime reporter as well as being a prime time news anchor at NTV.
Okari graduated with a Bachelor's Degree in Communication and Journalism from Daystar University. He has held several positions at KBC, KTN and also worked at BBC. 
On Sunday, August 16, 2020, he uncovered a mega-graft scandal regarding the embezzlement of billions (approximately Ksh 43 billion) meant for the fight against the Covid-19 pandemic.  
The Covid-19 Millionaires report further revealed how a large consignment of donations including masks and ventilators from Chinese billionaire Jack Ma went missing shortly after arriving in Kenya.
The investigative piece forced the government to launch a probe into the scandal, with President Uhuru Kenyatta directing investigative agencies to arrest and arraign suspects. 
The Ethics and Anti Corruption Commission (EACC) later disclosed that the government managed to save Ksh 9 billion taxpayers' money after NTV aired Okari's investigative story.