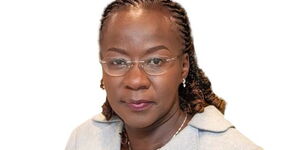 Dr. Adeya serves as the Director of Research at the World Wide Web Foundation.
She has over 20 years of experience working in technology and development with rich experience across academia, civil society, government, and the private sector.
Most recently, she led the development of the East Africa Centre for Internet Governance and Policy (CIGAP) at the renowned Strathmore University in Nairobi. 
She also served as the Director of Business Process Outsourcing at the Ministry of ICT in Kenya. In 2013, she was appointed the founder CEO of the Konza Technopolis Development Authority.
The gifted leader began her career as a Research Fellow at the United Nations University's Institute for New Technologies in Maastricht, The Netherlands.
She is a graduate of the pioneering class of Information Sciences at Moi University in Kenya; she also holds a PhD in Information and Development from Edinburgh, Scotland.