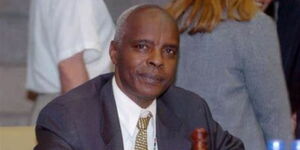 Kivutha Kibwana is the current governor of Makueni County, and a human rights activist. 
He served as the Minister for Defence, Minister for Environment and a former member of parliament for Makueni Constituency. Also, he served as a former advisor to President Mwai Kibaki.
He is ranked as one of the best performing governors in the country evidenced by excellent utilization of public funds, enactment of the Universal Health Coverage and empowering citizens through projects such as agro-processing.
One of his greatest achievements is Implementing the County Integrated Development Plan (CIDP) when he came into power in Makueni. 
In most recent developments, Governor Kibwana announced the Makueni Recording Studios under the county government was nominated for the 2021 Music Cities Award. 
The studio has so far recorded 467 singles and 73 full albums for 385 artists since its inception. It has been of help to the local artists in the area as they offer free recording for all artists from or based in Makueni County.
Among other recognised projects by the Makueni Governor is enabling senior citizens to enjoy free health services.