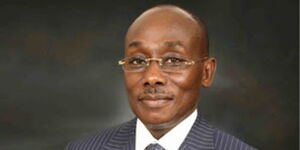 Peter Muthoka is the founder and CEO of Acceler Global Logistics, one of Kenya's largest freight and logistics companies. 
They plan, implement, and operate complex supply chain solutions on a national, regional, and global scale on behalf of several large international companies in Kenya. 
Muthoka founded the company in 1991 in Nairobi and has since employed over 5000 employees in Kenya.
In 2016, the billionaire was recognised for his entrepreneurship as his company received an award from the World Customs Organisation. 
The company was recognised for its role in boosting trade and has been a leading company at one of Africa's busiest airports, the Jomo Kenyatta International Airport. 
The entrepreneur has not only ventured into the cargo business but has also held shares in some of the biggest companies in the country.
Muthoka was the largest individual shareholder of the automobile distribution firm CMC Motors before he sold off his stake in the company to the Al-Futtaim Group of the United Arab Emirate (UAE) in 2014 for close to Ksh 2B ($20 million).
Transglobal Cargo Centre, associated with the Muthoka, received an award from the World Customs Organization for its role in boosting trade and its services to the custom community.
The billionaire businessman has been conferred with the Elder of the Order of the Golden Heart by His Excellency, President Uhuru Kenyatta.