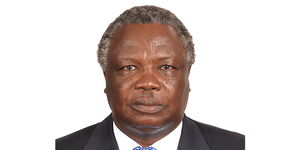 The world trade leader is the Secretary-General of the Central Organisation Trade Union (COTU), a position he has held since 2001. 
He is also the General Secretary of the Kenya Plantation & Agricultural Workers Union and the President of the Pan African Labour movement, the Organization of African Trade Union Unity, OATUU.
Atwoli further serves as a member of the National Labour Board of Kenya and Council Member of National Industrial Training Authority of Kenya (NITA). 
He is a recipient of both the Elder of the Burning Spear (EBS) and the Moran of the Burning Spear, (MBS) awards in recognition of his role in Championing for Social Justice and has an honorary in Doctor of Humane Letters (Labour Relations) from Masinde Muliro of University of Science and Technology (MMUST). 
In 2020, Atwoli was at the forefront of championing the rights of workers after the Covid-19 pandemic disrupted economic activities in the country. He protested against employees retrenching their staff and called for pay cuts, but asked employers to engage with labour movements before effecting the same. 
He also urged landlords to offer waivers to Kenyans rather than evict tenants from their houses. 
Atwoli also mediated the row between the Kenya National Union of Teachers (KNUT) and the Teachers Service Commission (TSC). KNUT had threatened to strike over teachers promotions and salaries. Atwoli also engaged the Ministry of Labour to solve the issue. 
On the political front, he pushed the Building Bridges Initiative (BBI) agenda and lauded President Uhuru Kenyatta and ODM leader Raila Odinga for the handshake.