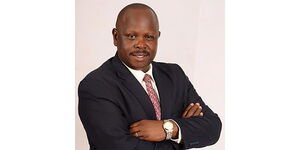 Isaac Ruto is a Kenyan politician hailing from the Rift Valley Region. He studied political science at the University of Nairobi. 
Ruto joined politics in 1997 when he was elected as the Member of Parliament for Chapalungu Constituency. He also worked as an assistance minister in the ministry of Education and Agriculture. 
In 2001, he was appointed the minister of Environment and Natural resource. He lost his seat during the 2002 general elections. 
He made a comeback in 2007 under the Orange Democratic Movement (ODM) party as the MP for Chapalungu. He left the parliamentary position after completing his term to vie as the first governor of Bomet under the 2010 constitution. 
As the Bomet Governor, he also held the council of Governor Chair position which he was elected through a consensus process. As his first term was ending in 2017, he became the leader of Chama Cha Mashinani. He used this new party to vie for a second term but lost to the Late Bomet Governor, Joyce Laboso.
In 2016, he was put in the spotlight by President Uhuru Kenyatta for trying to block the construction of the Bomet university Campus on land that had been donated by the national government. 
As of April 2021, Ruto had not held any government position since August 2017. However, he has been active in supporting the BBI bill. Despite rallying behind the BBI, he also declared his support for Deputy President William Ruto's run for the 2022 presidential race. 
This contravenes the DP's stance on the BBI since he (William Ruto) has often questioned its purpose saying that it is only a waste of resources. 
One of Isaac Ruto's achievements, when he was in government, was the fight to eradicate poverty in Bomet as well as facilitate education for locals. His water project and various markets in Bomet facilitated local trade and survival.