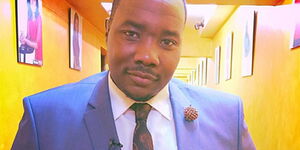 Willis Raburu has been working as a reporter for 7 years for Citizen TV Kenya: A reporter in the current affairs desk and also covers human interest stories and features.
He reported in Somalia during Kenya's military excursion into the region, and the conflict in South Sudan, as well the US Elections in 2012.
Raburu is A CNN and International Center for Journalism Fellow.
He also has a vast experience in Public Relations, Social media marketing and strategy.
He hosts Citizen TVs '10over10' where he interviews entertainment bigwigs.