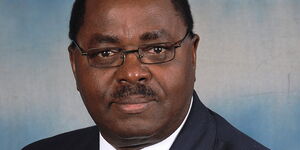 Ndetei is currently the Professor of Psychiatry at the University of Nairobi. He has held the position since 1995.
In addition, he is the Founding Director of Africa Mental Health Foundation (AMHF).
His work at AMHF involves conducting innovative implementation research that seeks to inform provision of affordable, appropriate, available and accessible mental health services in primary healthcare.
Ndetei's main focus involves: community mental health; incorporating mental health in treatment of chronic non-communicable diseases such as cancer, diabetes and hypertension, mother-child health,  early childhood development,  school mental health including substance use and suicide prevention.
Further, He is behind most Kenyan Published clinical and community epidemiological studies on mental health and substance abuse. He has authored six books, 21 monographs and over 250 publications in peer reviewed journals.
Ndetei is the Chair of the African Division of the Royal College of Psychiatrists (UK) and Zone 14 representative of the World Psychiatric Association (WPA).