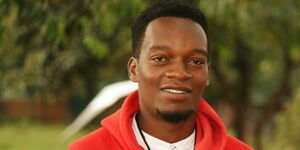 Mtai is a Climate Activist and Youth Environmental activist. 
Currently, Mtai serves as Africa Coordinator for Earth Uprising, member of Global Children's Campaign and Event Coordinator at MockCOP26.
Mtai has been a champion for Sustainable Development Goals (SDGs) for more than 3 years.
The environmentalist was among key campaigners who mobilised to stop luxury development projects inside Nairobi National Park that threatened its abundant wildlife.
He also Advocated for climate friendly plant based food at the United Nations Framework Convention on Climate Change (UNFCCC) with a movement called Food at COP.
Mtai is an activist with Most Affected Peoples and Areas (MAPA) and in 2020, he organized more FridaysForFuture climate strikes. 
In addition, he is the co-founder of Kenya Environmental Activists Network (KEAN) and a regional developer for One Up Action.