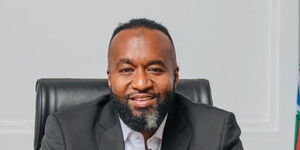 Ali Hassan Joho is the current Governor of Mombasa County and the Orange Democratic Party deputy leader. He is serving his second and final 5-year term as governor of the coastal county.
Joho actively got into elective politics in 2007 when he won the Kisauni parliamentary seat after joining the Liberal Democratic Party in 2006 as the party's chairman in the constituency.
During his term as the Kisauni MP, he doubled up as Assistant Minister for transport and was a member of several parliamentary committees including the Foreign, Defence and Election Committee.
A combined investment between the national government and Mombasa County has seen the upgrading of essential infrastructure including roads, bridges and public market facilities.
In 2020, Mombasa was one of the counties that have been recognized as leading in combating Covid-19 pandemic. Under Joho's leadership, Mombasa County allocated Sh200 million to mitigate the effects of Covid-19, distributed water for free using truck bowers and rolled out a Covid-19 mass testing exercise.
Joho was hailed as Mombasa County moved with speed to set up disinfectant stations at the Likoni Ferry port, sourced ventilators and enforced one of the strictest county lockdowns in the country to stem the spread of the pandemic.